by Leandro Lucarella on 2011- 03- 22 00:13 (updated on 2011- 03- 22 12:57)
- with 2 comment(s)
Para explicar que es Arte Memoria Colectivo vamos a citar a la fuente que es más fácil: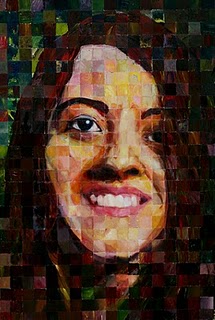 Con este proyecto convocó, en agosto de 2010, a un grupo de artistas y estudiantes de arte como así también de familiares y amigos para participar de una experiencia de pintura colectiva; en esa oportunidad los retratos de Osvaldo Mantello y Liliana Pizá. Al concluir el trabajo de ese primer grupo, la experiencia continuó a partir de septiembre de 2010 con otro grupo que trabajó con el retrato de Julio López, quien fue un sobreviviente de un centro de detención durante la dictadura y fue nuevamente desaparecido en el año 2006 luego de testimoniar en un juicio por crímenes de lesa humanidad en la ciudad de La Plata sin que se tengan noticias de él hasta la fecha.

La propuesta e invitación de González Perrin es volver al presente las imágenes llenas de vida de los compañeros y compañeras que fueron asesinados mientras soñaban con un país más justo y libre.
Si mal no recuerdo, este jueves 24 (Día de la Memoria) va a estar el colectivo en 9 de Julio y Avenida de Mayo a partir de las 15 horas realizando una obra con participación del público en general (le van a dar a pintar un cuadradito a cualquiera que quiera hacerlo). Se estima que se termina en dos horas, así que si quieren participar, no lleguen muy tarde.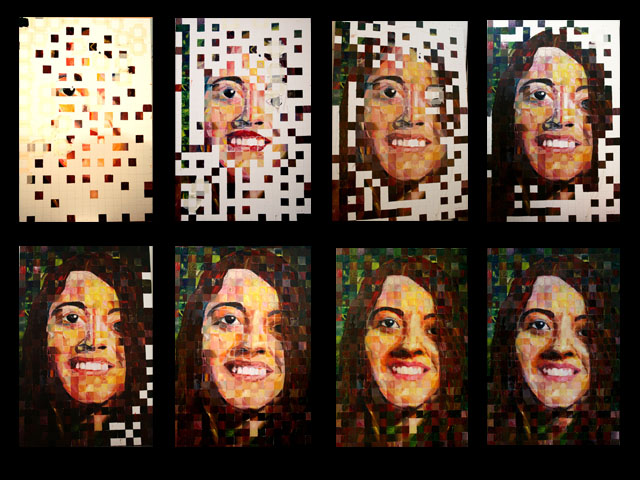 by Leandro Lucarella on 2010- 04- 28 04:18 (updated on 2010- 04- 28 04:18)
- with 0 comment(s)
Warning
Este post puede resultar ofensivo si usted es religioso, le recomiendo dejar de leer aquí. Si es cabeza dura y sigue leyendo, si se ofende por el texto es mi culpa, pero si se ofende por la pintura, es culpa de los suyos, así que replantéese las cosas, ¿vió?
Con este post inauguro una nueva sección cultural en este blog: el Rincón del arte.
En esta primera entrega podemos observar una joya, una obra maestra hallada en los Musei Vaticani.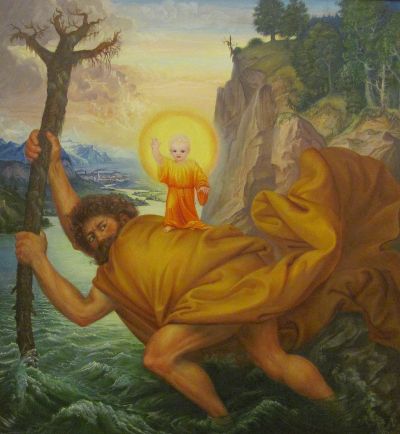 Se trata de nada menos que el niño Jesús obrando uno de sus más piadosos milagros, la salvación del Padre Flato, que estaba siendo atormentado hace meses por un malestar estomacal diabólico.
Pero siempre hay una historia más detrás de cualquier obra de esta genialidad. En este caso la historia es triste; lamentablemente ni el Padre Flato ni el niño Jesús habían visto una familia de ciervos que se encontraban felizmente pastando en la orilla, justo detrás del Padre al momento del milagro. Perecieron tristemente asfixiados.
Pero la controversia no termina aquí, muchos expertos aseguran que no se trataría del niño Jesús sino del Pitufo Enrique. Probablemente nunca sabremos la verdad.