by Leandro Lucarella on 2010- 01- 07 14:20 (updated on 2010- 01- 07 14:20)
- with 0 comment(s)
A plug computer is a small form factor network-attached server for use in the home. It is a lower cost and lower power alternative to a PC-based home server. In effect, a plug computer is a network appliance that is fully enclosed in an AC power plug or AC adapter.
Look at this little bastard (up to 2Ghz CPU, 512MB of RAM + 512MB of flash memory, 1.8" hard drive, gigabit ethernet, SD reader, USB, Wi-fi, Bluetooth, under USD100):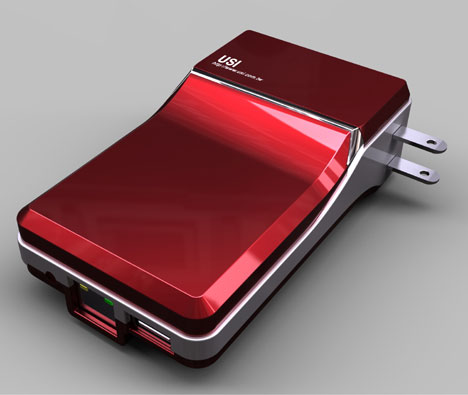 Runs Linux and it's supposed to be fully open source.
I want one! =)