by Leandro Lucarella on 2010- 02- 22 02:02 (updated on 2010- 02- 22 02:02)
- with 0 comment(s)
This is mostly a reminder to myself, since I'm throwing away the blister and I want to be able to identify this little gadget in case I have to buy another one in the future.
The is a very cheap USB Bluetooth adapter. It's made in China and don't even have a brand name, the blister just says Bluetooth USB Adapter ES-388. Linux report it as:

Bus 004 Device 003: ID 1131:1001 Integrated System Solution Corp. KY-BT100
Bluetooth Adapter

And it works very well using a stock Linux kernel; just plug it and enjoy!
Here is what the blister looks like: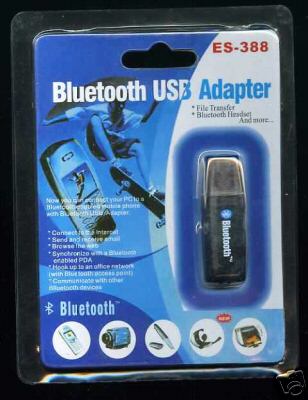 In Argentina you can buy it for as low as ARS 10 (USD 3) so I guess in another coutries they are practically given away for free =P