by Leandro Lucarella on 2010- 11- 07 01:48 (updated on 2010- 11- 07 01:48)
- with 0 comment(s)
Ahora que ando con un poco más de tiempo al pedo, estuve buscando algunos jueguitos. El Wesnoth para mí es un clásico, y está siempre ahí, y aunque dispuesto para ofrecer alguna campaña nueva cada tanto, ya me quedan muy pocas sin jugar =P
Así que estuve tratando de ampliar horizontes, motivado por un simpático directorio de juegos que encontré en algún feed RSS. Probé, o intenté probar, varios juegos, en particular de estrategia y RPG (por turnos o de tiempo real) y si bien hay cosas muy prometedoras (como el 0 A.D.) la mayoría están verdes.
Así di con el FreeDroidRPG, una mezcla entre Monkey Island (por el humor), el Diablo (por la forma de jugarlo) y un juego que ya no recuerdo bien el nombre, creo que era algo como The Vault (por lo elije-tu-propia-aventurezco y el universo pseudo post-apocalíptico). No es una locura, pero tiene buena calidad, es muy jugable, es particularmente simpático para geeks (tiene muuuchos guiños) y la verdad que hace mucho que un juego no me resultaba tan adictivo. Lo terminé en una semana aproximadamente, y me quedé con ganas de más.
Sé que está activamente en desarrollo (de hecho participó del GSoC 2010), pero no sé si agregarán más quests o de que manera lo extenderán, lamentablemente en la web hay bastante poca información.
En fin, si les gusta este tipo de juegos, es muy recomendable :)
by Leandro Lucarella on 2009- 12- 15 15:56 (updated on 2009- 12- 15 15:56)
- with 0 comment(s)
I don't know if you knew about this huge epic fail by one of the most fascist TV news channel in Argentina (CN5), if you don't, first take a look at this video:
Here is a video with the original description of Grog in The Secret of Monkey Island:
Well, it turn out the new beverage Grog XD was included in the new Monkey Island game: Tales of Monkey Island. Very funny indeed. XD [*].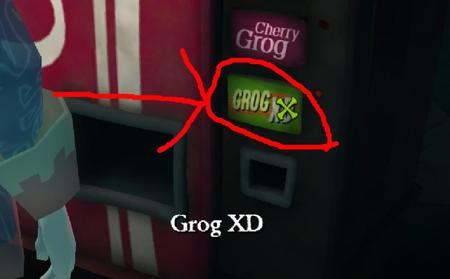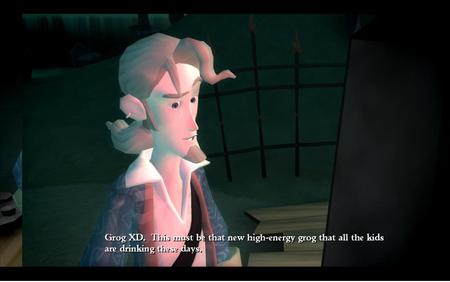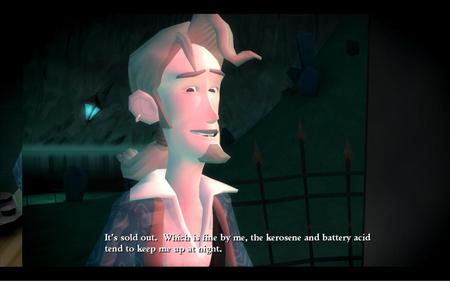 Via Noticias de Ayer.
| | |
| --- | --- |
| [*] | This is a smiley, not a textual X followed by a D (just in case the CN5 people is reading...) |