by Leandro Lucarella on 2011- 06- 05 00:45 (updated on 2011- 06- 05 00:45)
- with 2 comment(s)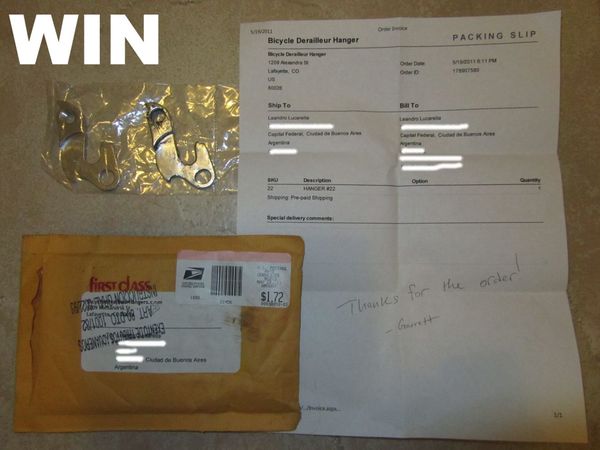 Thank you Garrett, you saved my bike! =D
Today I got, after looking for one for several months, my derailleur hanger!
Raleigh (both Argentina and USA) were completely unhelpful, so I got to find it somewhere else, and finally found one at bicyclederailleurhangers.com (mine is #22 =).
I hope tomorrow I can finally fix my bike.
/me happy!