by Leandro Lucarella on 2010- 01- 03 17:58 (updated on 2010- 01- 07 01:17)
- with 0 comment(s)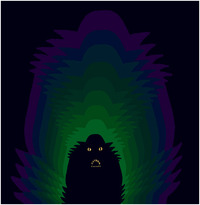 Una especie de documental (or A kind of documentary in English) is a short documentary film about a very good young Argentine krautrock post-rock indie band: Go-Neko!. Their music is completely instrumental (besides some samples taken from the radio and some shouting ;) and their albums, the EP Go-Neko! and the LP Una especie de mutante (A kind of mutant), were released by Mamushka Dogs Records [*] an Argentine netlabel that release all the material under a Creative Commons (by-nc-nd 2.5 ar).
The film was made by María Luque in a trip to Rosario and you can see it online or download it here or here. Unfortunately there are no English subtitles yet, so you have to learn Spanish to see it right now ;), but I hope somebody can provide the subtitles soon. But there are no excuses not to listen to the band, so you should at least download the albums or see some online videos.
Update
María Luque tell us in the comments that english subtitles are comming soon, so stay tuned! :)
| | |
| --- | --- |
| [*] | All the website content is both in Spanish and English, the English text is always in italics, below the Spanish text. |