by Leandro Lucarella on 2012- 07- 15 20:09 (updated on 2012- 07- 15 20:09)
- with 0 comment(s)
Hi, I just wanted to announce the pre-release of my first Maemo "application". The Status Area Display Blanking Applet let you easily change the display blanking mode right from the status menu, without having to go through the settings.
This is specially useful if you have a short blanking time when you use applications that you want to look at for a long time without interacting with the phone and don't inhibit display blanking by themselves (for example a web browser, image viewer or some GPS applications).
You can download this 0.1 pre-release (binary package and sources) from here: https://llucax.com.nyud.net/proj/sadba/files/0.1/
You can also get the source from the git repository: https://git.llucax.com/w/software/sadba.git
Here are some screenshots (the application is highlighted so you can spot it more easily :) ):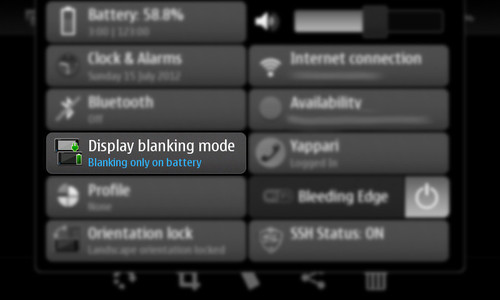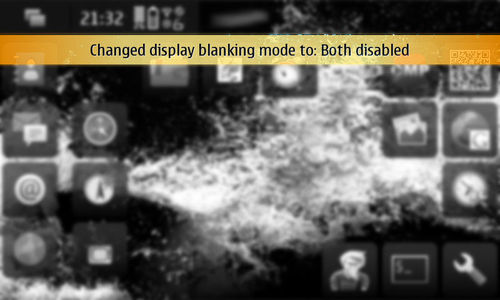 Please feel free to leave your comments and suggestions.
I'll upload the package to extras-devel when I have some time to learn the procedure.