by Leandro Lucarella on 2012- 07- 26 10:51 (updated on 2012- 07- 27 18:13)
- with 0 comment(s)
New pre-release of my first Maemo application: The Status Area Display Blanking Applet. Now you can pick whatever blanking mode you want instead of blindly cycling through all available modes, as it was in the previous version.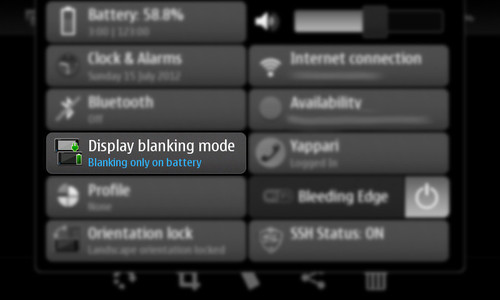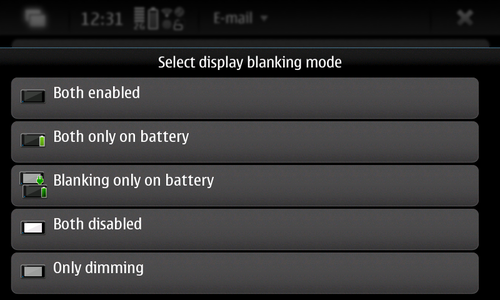 You can download this 0.3 pre-release (binary package and sources) from here: https://llucax.com.nyud.net/proj/sadba/files/0.3/
You can also get the source from the git repository: https://git.llucax.com/w/software/sadba.git
Please feel free to leave your comments and suggestions here or in the Maemo Talk Thread..